Lucknow has been one of the fastest growing towns in India. The real estate market which has struggled across India has been able to keep the momentum going in this city, especially in certain localities, due to various factors. A positive government, which is great at execution, a city that is known for being peaceful and the presence of excellent infrastructure created by successive governments, make this an ideal place to live and earn a living. There is no doubt that lower GDP growth affected the price appreciation here too. However, if there is one town which will start looking up quickly and it is Lucknow.
The reasons for this optimism are not hard to come by. For migratory laborers, who fled from large industrial towns in west and south during the early days of Covid-19, are closer to Lucknow than any other developed city. Therefore, the supply of labor will not be a constraint here. Similarly, the town also has huge investments coming in from rural areas of Eastern UP. The rural economy is doing well and the recession in the consumption of other items will result in people with a substantial agricultural income to have a higher surplus income. This will find its way into the Lucknow housing market as people will look for towns with good health infrastructure. Lucknow will be the first choice in this entire region for people.
One thing which is important to be kept in mind during this time is that it is foolhardy to assume that all the localities in Lucknow will see good appreciation. There will be areas that will be preferred over others. And the factors which will decide this are simple – Availability of apartments with world-class facilities, safe and well-sanitized areas, and social and medical infrastructure suitable to fight repeated outbreaks of pandemics. If one scans through Lucknow city a few areas stand out in this test. Areas in Gomti Nagar and Gomti Nagar Extension around Shaheed Path and near Airport can be expected to appreciate much faster than other residential areas. These areas are located near some of the best social and medical infrastructure. These localities also boast of some of the best housing developments with excellent amenities and are considered to be the safest and most hygienic parts of the town.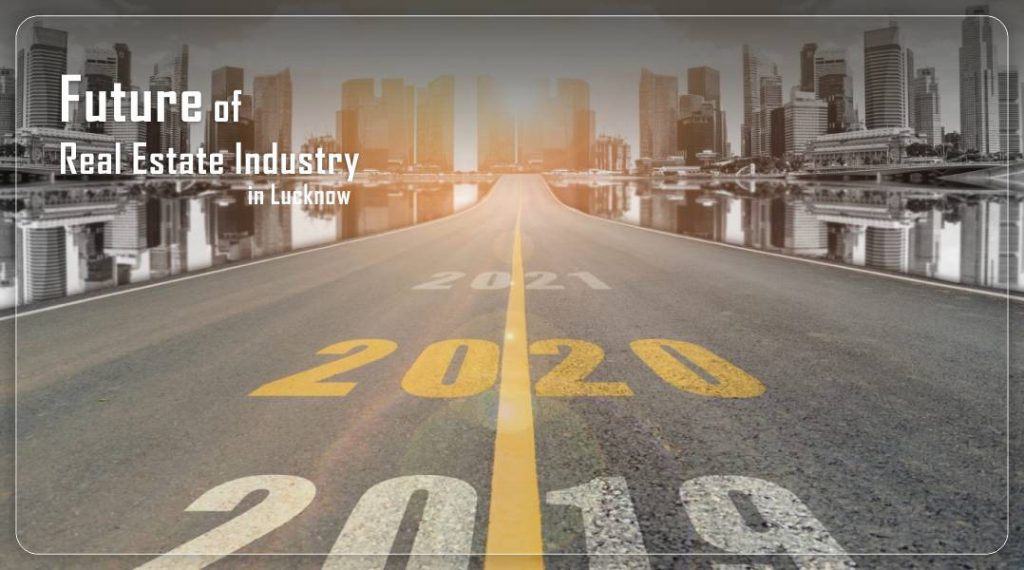 The growth of the housing market in Lucknow city is getting on track gradually and is certainly waiting for an opportunity to start its march up. It is of course difficult to precisely predict as to who will this start happening but for any keen eye, it is not difficult to find this opportunity. And this opportunity is being looked at by people across the state and nation, which makes the outlook even brighter. The current state government is ranked high on various parameters of governance and industry is showing a higher level of trust in the state than shown ever in the near past. These factors will weigh on what looks a logical flow of money and it is, therefore, easy to conclude that the future of the housing market in Lucknow is one of the brightest spots one can locate right now.