We are on a long road to recovery from the initial disruption created by the pandemic. It, however, is sure that not everything will go back to how it was pre-Covid. Somethings would have, perhaps, changed their character forever.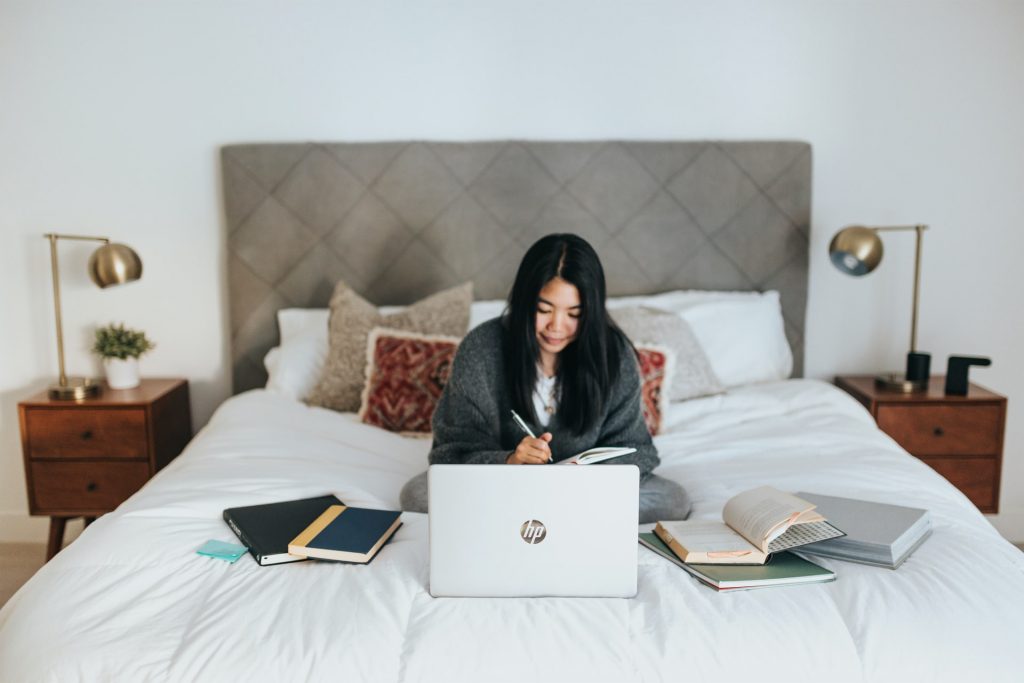 The lockdown brought a huge change to the workplace. Work from home (WFH) became the norm rather than exception. As per estimates from industry experts more than 90% of 4.3 million IT workforce worked from home during lockdown. And it seemed to have worked well, contrary to the early skepticism. The best part is that both the employee and the employer seem to be happier with this arrangement. While increased productivity warmed the hearts of employers, employees enjoyed flexible working hours and savings in commute time.
Learning from IT industry's early moves, other industries also started to figure out ways of getting a portion of workforce WFH without disrupting the work ethics. Employers also saw it as an opportunity to reduce infrastructure and administrative costs. Conferences and meetings went online, helping save critical and expensive commute and helping organisations take swift decisions. Also, employees could be close to families during these uncertain times, especially when kids were home due to school closure. And there has been a vast acceptance of these methods. Even the courts in the country, started using video conferencing as a viable medium to do hearing.
WFH also helped companies to tap into a pool of talent, which was not available earlier. There were instances when employees were not willing to move places, resulting in shortage of talent of a particular type. But with WFH becoming a norm, this has no more remained a challenge. Also, people who left their homes, leaving ageing parents behind, for a better life, could now shift back and be next to their parents without affecting the work. This means very special for women, who had to sacrifice their careers for commitments at home, suddenly finding new opportunities.
Another defining aspect of the pandemic induced work innovations has been a realization by employers in industries other than IT, that remote work for a large proportion of people in every industry is possible. As organizations tried it under compulsion and found it working, it is expected to become a regular feature going forward. This should result in continuation of these measures as it works well for both the employees and employers. There was an announcement by Deutsche bank with a plan to have almost 40% of its workforce working from home permanently.
However, there has been a flip side to WFH also. It is yet to be ascertained as to the impact it will have on employee morale and loyalty over a longer period of time. The lack of physical contact will affect the ability to group work, ideate and solve complex challenges. This feeling of isolation could also affect the mental well-being and may play havoc with self-confidence of sensitive employees. As non-verbal part of the communication is not possible, the exchange in certain situation could turn unhealthy. We can already hear employees complaining about unstructured and long hours of work affecting their life in multiple ways.
The problem, in fact, extends beyond the mental well-being. The bedrooms and living rooms are being converted to make-shift offices, which is an interference of work life into personal space. Most of the houses in India are cramped and don't have appropriate office furniture, which may lead to health issues. As personal life is intruded into, a lot of employees and their families may find this experience awful. The ambient noise, at times, create embarrassing situations for individuals and trying to hide from it could result in employees not being at their normal self. Also, a large set of people have an extremely casual approach to work, when in a relaxed setting, which may be off-putting for colleagues in the work group.
What then is the future of WFH in India? Basis the cost reduction it offers to employers, there will be an increased traction to continue and enhance Work from home. A large proportion of employees on other hand are already feeling weariness of this change and may like to resume the normal office functioning at the earliest possible opportunity. Multitude of work in offices, including the IT corporations, require more than one teams and employees to work together on a problem. Their synchronization has been critical for organizational success. Keeping this and other factors in mind, most of the organizations may be forced to resume operations like pre-covid times, once the scare is over. However, a good solution can be blended office – working from home on specific days and working at office on other days. This could be a winning solution if proper planning with thorough understanding of each role.
This new way of thinking will also result in paradigm shift in other industries. Real Estate industry is the one that is expected to feel this change the most. The market for office sales and rentals may face upheaval in short term. On the other hand, residential developments in emerging and new locations may see an uptick in demand. Challenges of working and managing office work from cramped spaces will force people out of their homes in busy localities to look for new and larger homes increasing the transactions. The noisy buildings located next to a street as standalone building, will lose charm and large complexes away from main road offering less noisy surroundings will gain prominence. It will not be a surprise to see larger homes or apartments with an extra room getting into favor, when compared with smaller homes. The locations with good IT infrastructure will also find more buyers. Also, with travel and other expenses down, the ability of an employee to pay the EMI amount would increase substantially, giving him the confidence to invest in a bigger apartment.
As the impact of WFH becomes clearer, we will know the way it impacts various industries. One thing, however, is sure, that the housing real estate industry is sure to see its best days. The focus will also shift from purely affordable housing to apartment complexes located away from hustle bustle of busy market areas. The large township projects will be in vogue and certainly score over small city centric developments.