Imagine living in a neighbourhood where everything you need is a stone's throw away. Sounds too good to be true? Well, integrated townships have made this dream a reality and therefore, have fulfilled a lifestyle need of new age home buyers.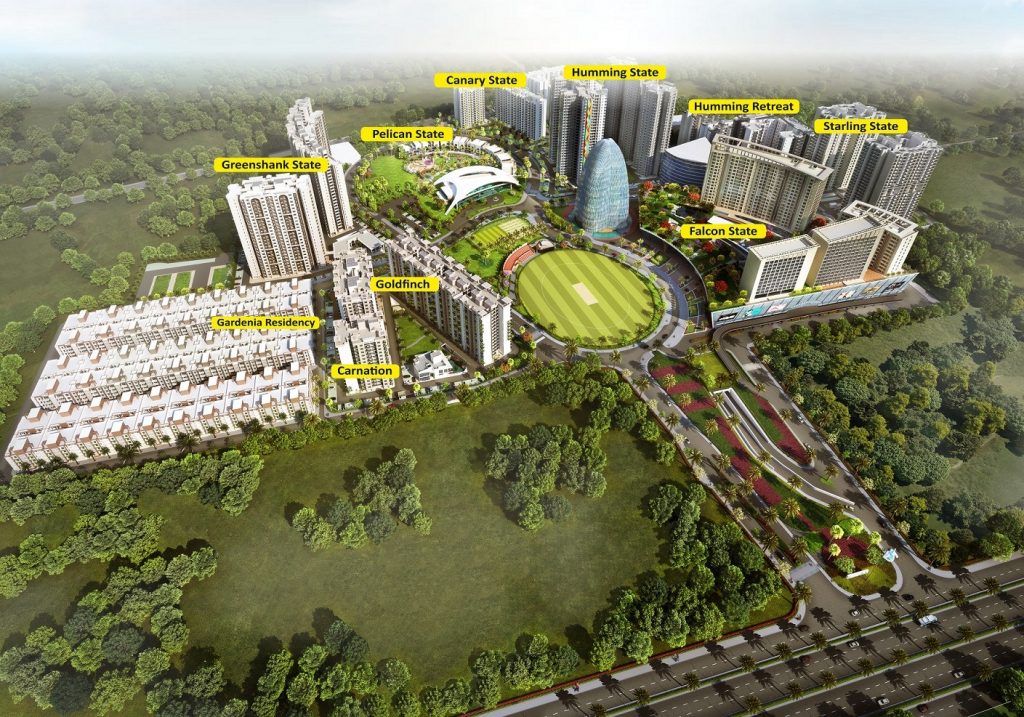 Self-sufficient integrated townships are fast becoming the order of the day, and are popular among developers and residents alike. It is an ultra-modern and cosmopolitan real estate model, featuring the combination of residential and commercial complexes with associated infrastructure such as schools, colleges, shopping centres and various other facilities. Traditional urban living is plagued by a range of issues such as overcrowding and shortage of space. Integrated townships help combat these problems by creating miniature urban ecosystems that offer an abundance of space, security and accessibility. From cost-effectiveness to convenience – the range of benefits offered by integrated townships are endless.
Easy Access to Essentials
The COVID-19 pandemic served to demonstrate the need for easy accessibility to essentials, as the movement was heavily restricted. Living in an integrated township ensures that you never have to worry about getting to a supermarket or hospital again. All the benefits of city life are offered within the project, with all essential services being available at close vicinity. By choosing an integrated township, you can wave goodbye to all the hassles of commuting!
Perfect Environment for Children
Urban environments are causing children to become increasingly cooped up in cramped apartments, resulting in excessive use of technology and lack of exposure to open, green spaces. Integrated townships effectively combat this issue through the creation of numerous public spaces for children such as parks and playgrounds. Moreover, the presence of creches and day-care centres make it a convenient place to raise children, with heightened security also ensuring peace of mind for parents. Townships enable children to grow up in safe, clean and green spaces, with no dearth of opportunities to run around and enjoy their childhood.
Great Value for Money
While a township property may seem like a large investment, a closer look reveals that it is more cost-effective than buying an independent property. As townships are often located in the outskirts of cities, they offer a wide range of amenities at reasonable prices, while ensuring great connectivity to the main city. Moreover, townships offer a better return on investment and great potential rental incomes. Additionally, integrated townships offer the added advantage of lower maintenance costs, as service taxes and maintenance charges are distributed over a large population.
Enhanced Lifestyle
Apart from essentials such as schools and supermarkets, integrated townships also feature a range of facilities and benefits to enable an optimal lifestyle. These projects offer an escape from the claustrophobic city, with an abundance of ventilation, greenery and open spaces. Moreover, the reduced need for long commutes also allows you to spend more time doing the things you love. Provisions for jogging, yoga, meditation and other enjoyable activities make living in integrated townships an extremely wholesome and satisfying experience.
There are, however, very few integrated township projects in Lucknow. Paarth Republic is one such project, which is in advanced stage of development and offers various residential options to meet requirements of different budgets.