Lucknow, other than being the capital of Uttar Pradesh, has a rich heritage of literature, art, dance, music and food. This city is very popular for its rich cuisine, vibrant embroidery, historical buildings, British bungalows, lush green gardens and intricately designed monuments. Today Lucknow is one of the fastest growing commercial cities in India. Due to all these reasons Lucknow is one of the most popular tourist places in Uttar Pradesh. We have collated a list of the best places to visit in Lucknow, for you.
Bara Imambara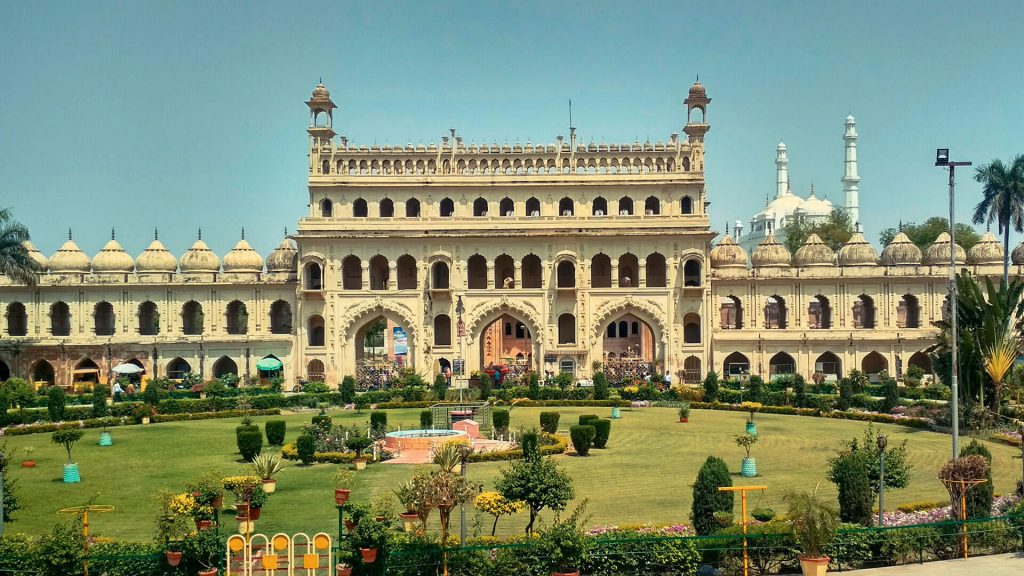 'Bara Imambara' was built in the year 1784 by Asaf – Ud – Daula. The design and the architecture of this monument is inspied by the Mughal architecture. What makes Bara Imambara worth experiencing is a maze like structure which is a series of innumerable galleries from where you cannot find your way out without the help of a guide. Bara Imambara is one of the most popular places to visit in Lucknow. The premises includes a mosque, courtyards and gateways, and a step-well (Baoli). It is usually better to hire a guide to take a tour who will explain to you the entire history of the place and share interesting facts and stories about the old times.
Timings: 6 am to 5 pm
Entry Fee: ₹ 25 for Indians; ₹ 500 for foreign nationals
Rumi Darwaza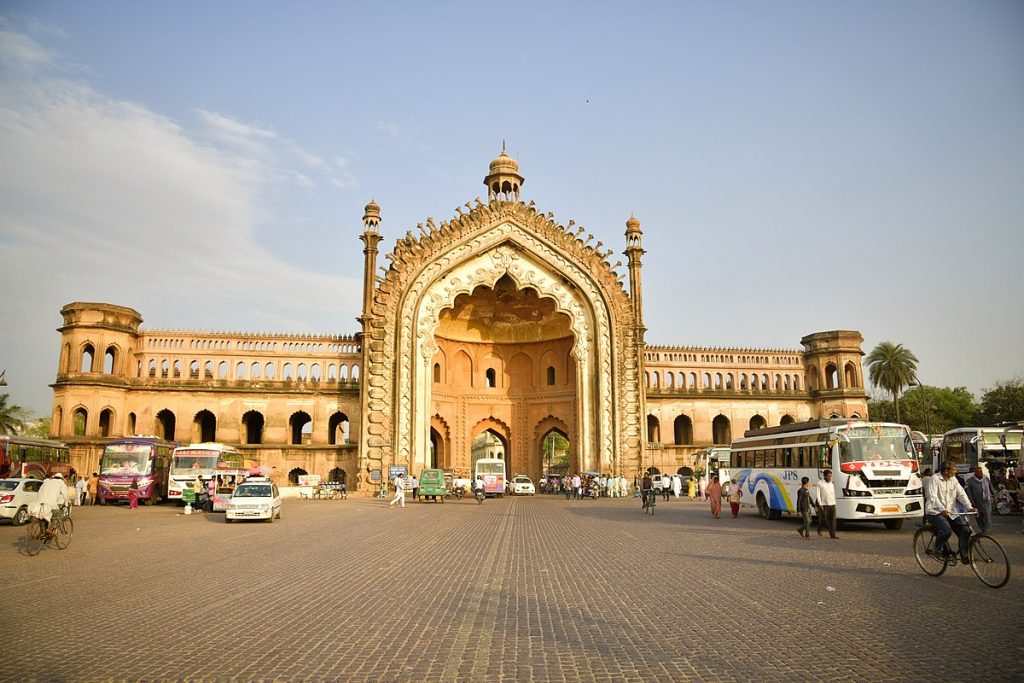 Rumi Darwaz was also built by Nawab Asaf-ud-Daula in 1784. It is a 60 feet tall Gateway that is a true example of Awadhi Style of architecture and is often known as the 'entrance to the old City'. It is one of the most popular heritage attractions of Uttar Pradesh. The Rumi Darwaza bears a strong resemblance to a Gateway built in Turkey by the name of 'Bab-i-Humayun'.  
Timings: 24×7
Entry Fee: Free
Hazratganj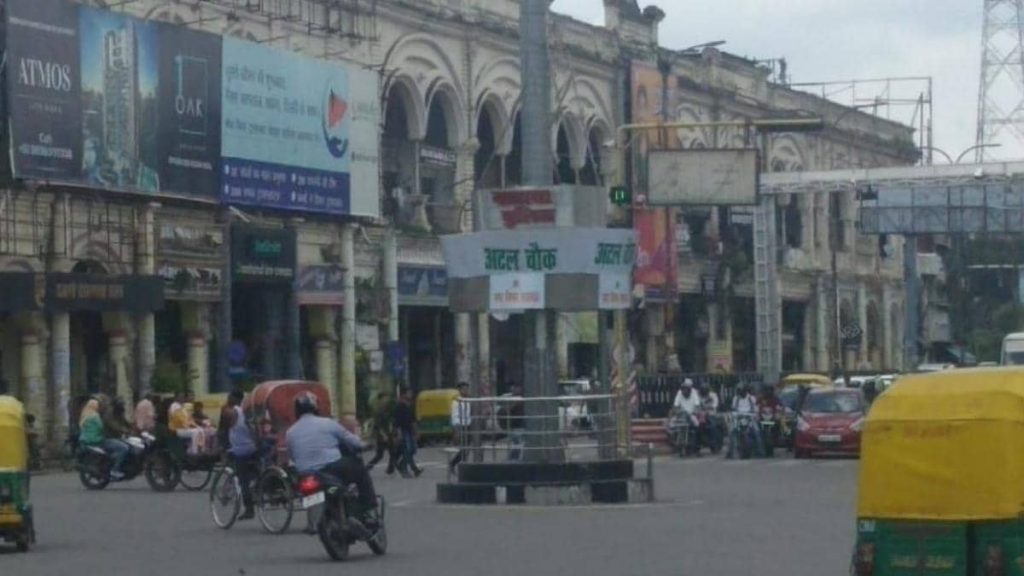 Hazratganj Market really is the heart of Lucknow. From new age brands to legacy stores, you will find almost everything that you need over here. In 2010, Hazratganj completed 200 years and was given a makeover. All the buildings were painted in a uniform colour and Victorian style street lights were installed all over to bring back the old world charm of this place. In the 90s, hanging out at Hazratganj was popularly known as 'Ganjing' amongst the youngsters of the city.
To satiate your hunger pangs, make sure you visit Royal Café for their famous 'basket chaat', JJ Bakers for their cakes, and United Coffee House for a good old cup of coffee, Burma Biscuit Co. for their 'naan khatai' while you are there. For the shopping lover in you, Hazratganj boasts of many great stores like Changamal, Modern Silk House, Gandhi Ashram, to name a few.
For the bookworms, Universal Booksellers and Ram Advani Book Sellers are great places to visit. These book stores have been there since generations and are a well-known name amongst the book lovers in the city.
Timings: Morning till night; closed on Sundays
Entry Fee: Free
Nawab Wahid Ali Shah Zoo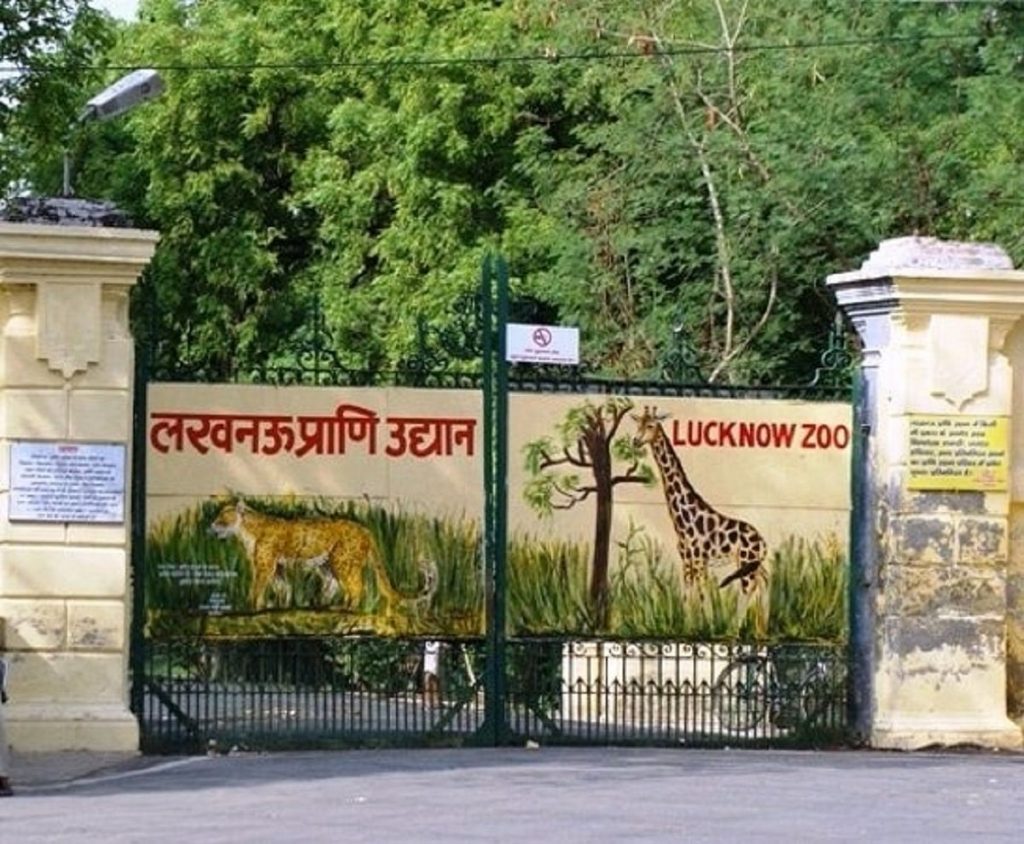 More popularly known as the Lucknow Zoo, it is one of the most popular places to visit in Lucknow for kids and grownups alike. Established in 1921 and spread over 71 acres area, this place is home to a variety of birds and animals. Their most popular inhabitants are white tigers, the Royal Bengal tigers, lions, gibbons, Himalayan bears and Indian rhinoceros. You can also enjoy the toy train ride or paddle boating while you are here.
Timings:
8:30 am to 5:30 pm (February to April and August to October)
8:00 am to 6:00 pm (May to July and November to January)
Closed on Mondays and public holidays
Entry fee: ₹ 60 for adults; ₹ 30 for children
Gomti Riverfront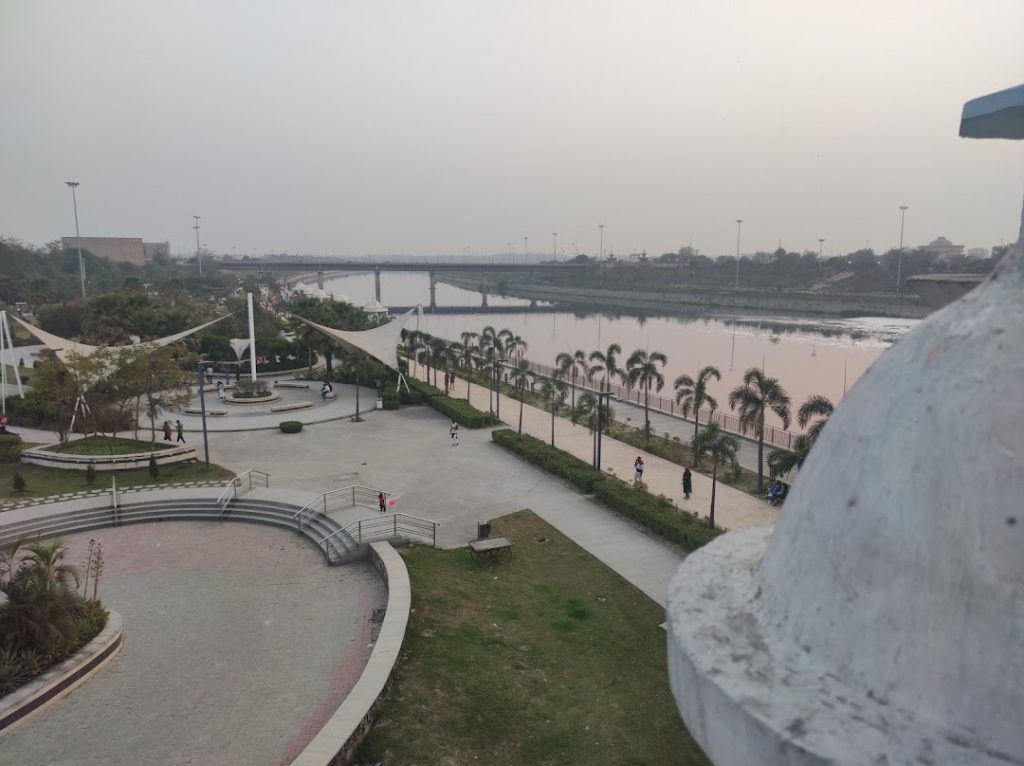 Gomti Riverfront is a newly constructed attraction in Lucknow with excellent location and scenic surroundings. The lush Green surroundings across the banks of Gomti River has been created to let the visitors experience the beauty of river Gomti. Other attractions here include the musical fountain, amphitheatre, boating, jogging track and biking track.
This place especially looks stunning in the evening when it's all lit up and people can be seen enjoying with their friends and family during this time. So, make sure to add this to your list and go for a stroll in the evening.
Timings: 6:00 am to 10:00 pm; every day
Entry Fee: ₹ 10 per head
Phoenix Mall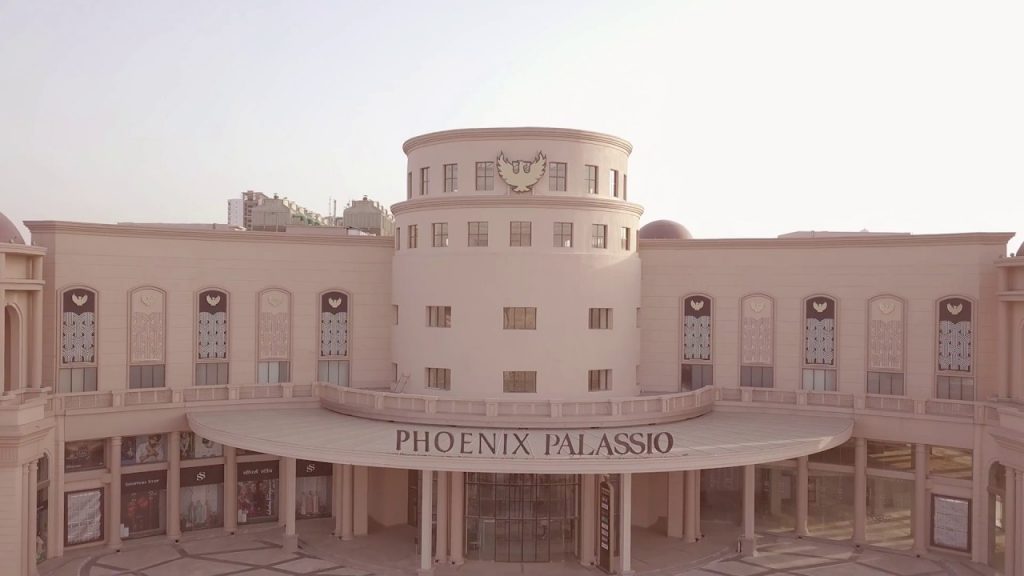 The newly constructed Phoenix Palassio is the biggest mall in Lucknow and boasts of all major lifestyle brands. Due to its location right on Shaheed Path it has excellent connectivity with all prominent areas in the city. Phoenix Mall is the go to place for any kind of shopping with over 300 brands under one roof. It had used the grandest architecture ever seen in shopping malls in Lucknow with a beautiful musical fountain right at the entrance. Phoenix Mall also has a food court and popular chains of restaurants and cafes. It also has a Family Entertainment Centre where you can enjoy bowling, arcade games and food, all at the same place.
Basically, Phoenix Mall is a one stop solution in Lucknow for all your shopping needs.
Our Ready-to-move-in Project Paarth Aadyant is right next to Phoenix Palassio Mall.
Timings: 11:00 am to 10:00 pm; every day
Entry Fee: Free
Aminabad Market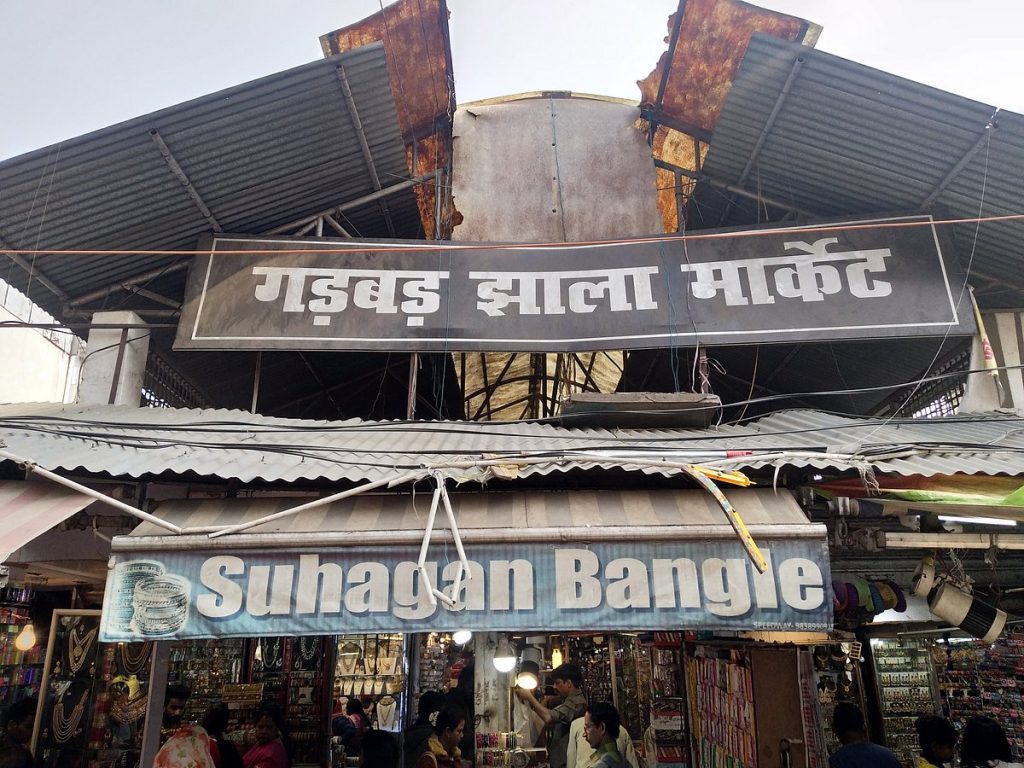 This is one of the oldest markets in Lucknow which has been there since the time of 'Nawabs'. You can find the best deals here on 'Chikan' clothes, footwear and handicrafts. There is nothing that you will not find in Aminabad. Do bargain for best prices on all items. Some of the oldest and most famous eateries in the city are present here, Tunday Kebabi, Wahid Biryani, Kalika Chat House and Prakash Kulfi. Aminabad market is a paradise for food lovers where you will find the most delectable dishes at a very reasonable price and is highly appreciated by people from all over the world.
Timings: 9:00 am to 5:00 pm; except Thursday
Entry Fee: Free
We are sure that now you are excited enough to explore the city. We have only covered the most popular places to visit in Lucknow and there surely are other places that you can visit like the British Residency, Chattar Manzil, Marine Drive, Janeshwar Mishra Park, Lohia Park and many more. Plan your visit in a way so that you can experience the best of sightseeing, shopping, and food in Lucknow.