One of the key driver of the Indian economy is infrastructure. Infrastructure is the one of the India's most propelling and privileged sectors for economic development. This not only holds the major attention from the local government authorities but also have intense focus from Central government that have made several schemes for reforming the Indian infrastructure to a world-class developed infrastructure.
Infrastructure is not just limited to the Urban Development but also to the construction of dams, bridges, power, land parts etc.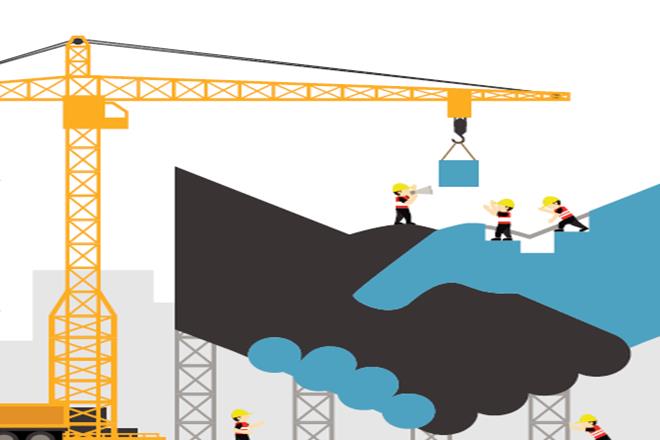 According to the World Bank logistics performance index of 2016, India ranked 35th among the 163 countries performing a whooping jump of 19 steps in just 5 years.
Now talking about the market size of infrastructure India received 24.87 billion US dollars from April 2000 to June 2018 for construction development sector (housing, township, construction development projects and built up infrastructure) as foreign direct investment. This data was accumulated and estimated by the department of industrial policy and promotion. The Indian logistics sector is expected to reach at 215 billion US dollars by the year 2019 to 2020 as seeing the growth of 10% annually in the sector.
I like various other developed countries Indians also started getting attention from International investors for infrastructure space and expected to get an investment of worth Rupees 80 trillion by the end of 2025. However as per the government statutory bodies in the particular field of infrastructure estimates that India may require a network of around 50 Billion Rupees by the end of 2022 to maintain its sustainable development. Funky notable investments that are likely to be done are like listed below
The Asia infrastructure Development Bank announced in June 2018 that it would be investing in National investment and infrastructure fund where the investment may be up to 200 billion US dollars.
The investments made by private equity and venture capital investment made a mark up to 3.4 billion US dollars by the first half of 2018, in infrastructure in real estate.
There were 91 MN day deals made in 2017 witnessed by Indian infrastructure sector of earth around 5.4 billion US dollars.
Indian government is also taking various initiatives it is expected that it will invest highly in the infrastructure development especially in the role of public convenience like, construction of roads, construction of bridges, special routes, artificial beauty bodies etc.
There were also various other initiatives and policies made that were notable in the union budget of 2018 to 2019 presented by the government of India in the parliament. Some of those announcements made as listed below.
Allocating a huge sum of 5.97 lakh crore to the infrastructure sector giving it a massive push.
The Smart City system may also receive a whooping sum of 2.05 lakh crore for its development.
Lavish cut of 1.48 trillion rupees was made by the Railways which also made it one of the highest invested infrastructural sector
The government is also making plans to get in bed with various Japanese infrastructural companies in order to improve the infrastructure criteria and get an outsourced knowledge from one of the owners and infrastructure development. This upset goes to various other and projected development such as creating and Highway of 50,000 km and also the aspect for the bullet train
Paarth Infrabuild, Real Estate Developers, Lucknow, Uttar Pradesh, India