Lucknow is an upcoming smart city in North India. The city offers a good blend of luxuries of a smaller town and the advantages of a metropolis. The social infrastructure of Lucknow has made it one of the most desirable cities to live in. Lucknow is slowly emerging as a residential hub. Great homes within an affordable price range sweeten the deal for home buyers. Due to this, several real estate developers are building world class residential properties in Lucknow. A quick search on the internet will throw across 500+ names and the projects developed by them. There are approximately 1029 ongoing and developed projects in Lucknow. The starting price is as low as INR 4.5 lakh for certain areas. A potential home buyer is clearly spoilt for choice!
The dilemma that you may be faced with is finding out the ideal location for your dream house. How do you know which are the best locations of Lucknow to live in? Surely, you don't want to invest in a property which is at a very remote location? To ease your worries, we have put together a list of the top 10 locations in Lucknow for your residential property.
1-Gomti Nagar Extension Lucknow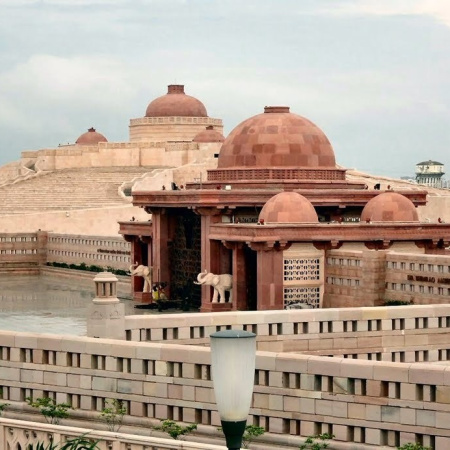 This is top choice for anyone who wants to buy a Flats in Lucknow. Gomti Nagar Extension Lucknow is a purely residential area. It has been developed by the Lucknow Development Board. It also houses several government offices and is a commercial hub. Gomti Nagar Extension offers homes which give you maximum open space. The roads in Gomti Nagar are broad and well connected. It also has a number of shopping malls, cafes, marine drive and parks. Bonus point is the amazing connectivity offered by the Lucknow Metro. In the last few years, Gomti Nagar has also witnessed several residential projects. The starting price of a 1 BHK flats in lucknow in Gomti Nagar is INR 27 lakh.