Lucknow is the eleventh most populous city of India with a population of approx 28 lacs. It is the capital of the most populous Indian state, Uttar Pradesh. Everyone in Uttar Pradesh, especially in the Central and Eastern part of it, wish to have a house in Lucknow. The reason is not difficult to find. Lucknow is a beautiful city with excellent academic and health care facilities. It is known for some of the best schools like La Martinier, Colvin Taluqdar's and City Montessori. It also boasts of an IIM, a Medical college and several Engineering colleges apart from a well reputed Lucknow University. A number of private universities have also set up their campuses here in the last few years.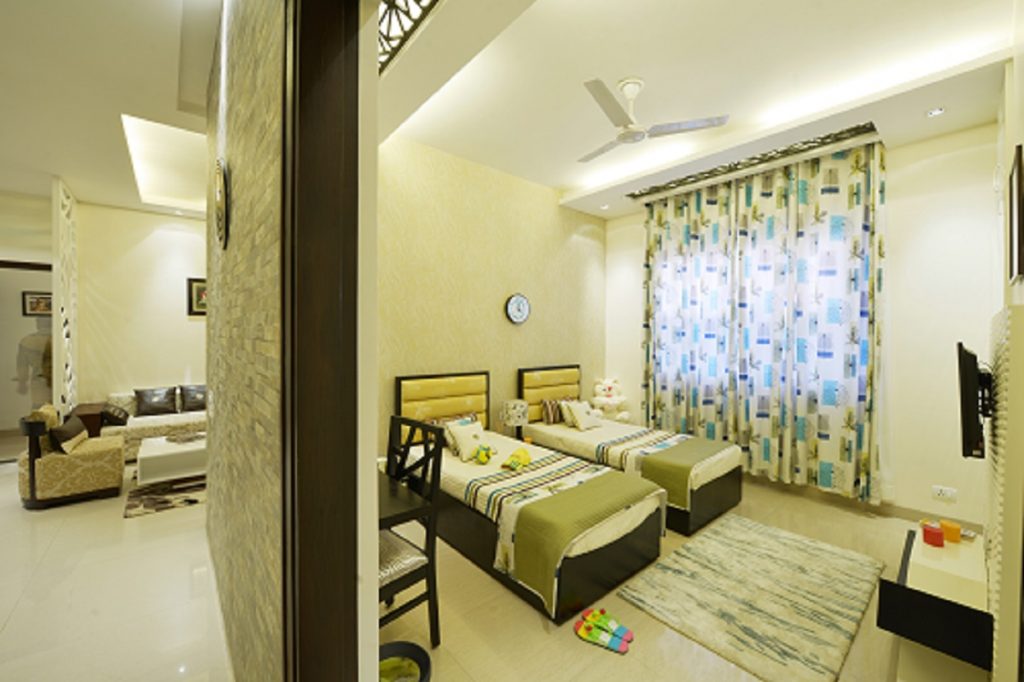 And why not? Let's look at some data. Currently, only 40% of the population in UP is Urban and it is predicted that by 2031, almost 70% of the population in UP will be urbanized. No wonder then that the most developed urban centers like Lucknow will grow the fastest and as they grow there will be a huge demand for housing. This considered with the fact that Lucknow is ranked sixth in a list of the ten fastest-growing job-creating cities in India according to a study conducted by Assocham Placement Pattern. Considering the substantial growth industry has shown in Lucknow, business promoting institutions like CII and EDII have set up their service centers in the city.
The NHB (National Housing Board) Residex, that tracks housing prices across urban centers in India, places Lucknow right at the top among all North Indian cities for the last 2 years. This is true for both constructed as well as under-construction properties. This is also borne out by the fact that most of the large developers from Delhi have setup residential projects in the city. Lucknow has also been an early adopter of large housing projects developed by private builders. Another advantage that Lucknow has is that it keeps expanding in all 4 directions radially, opening up new spaces for housing, while keeping all these places also not too distant from the city center. However, with differential civic developments, some localities have seen a much better appreciation than others. Areas around Shaheed path (Gomti Nagar extension), Ashiana and Kanpur road have seen the maximum activity both from real estate developers as well as buyers. Some of the developments have also been theme-based, like the one by Paarth on Kanpur road which has an international standard cricket stadium. In fact, while talking of cricket, it is worth noting that the new international cricket stadium is witnessing a lot of cricketing activity with this being the base stadium for Afghanistan's international cricket team. Paarth also has a well-designed project next to this cricket stadium.
While the economy has done good in Luckow, the civic amenities have also seen rapid progress in the town. Lucknow has always been known for its etiquette and literary and cultural activities. The state and city administration has also implemented a smart sewage system. The new smart traffic management system and a project to upgrade the city lighting to LED lights have brought in the modern outlook to the city. The Lucknow Modern Police Control Room (abbreviated as MCR) is India's biggest Dial 100 service center and has been the necessary support for people to feel safe. Is it then a wonder that anyone you meet around either owns property or plans to own one here. The personnel who have been posted here in various government or private jobs have preferred to make this city their home. One can safely argue basis these factors that for years to come, Lucknow will continue to be one of the fastest appreciating housing markets in India.
One advantage, which one can use currently in the residential real estate market in Lucknow is the availability of affordable houses. The city generally prefers a 2 or a 3 BHK apartment. A good 2 BHK apartment in lucknow can be had art a good location for approx 40 lacs, while a luxury 3 BHK flats in lucknow is available at around 65 lacs. Now, any other city which offers the equivalent civic amenities and facilities to its dwellers with the kind of economic opportunities will not see a 3 BHK flat in a good location for less than a crore. We should not be surprised if this market also started moving very fast towards that kind of price. The reason why the prices have stagnated a bit has been sentimental in nature and the moment it turns to positive, the prices are expected to zoom. In fact, visiting some of the projects on the shaheed path makes one see the green shoots of turn around in the residential real estate market very clearly. All the projects have been reporting higher than normal customer inquiries and sales. Even the secondary market property brokers are very upbeat.
There are also a few external factors which favor a property buyer in Lucknow immensely. The housing loan interest rates are near bottom and governments are clearly bent to ensure proper safety of buyer investments. UP RERA has been one of the most active bodies and it is based in Lucknow. The strong investor groups and affinity of the most transactions to white money results in it being one of the most professional property markets in north India. The influx of new-age businesses is also ensuring young professionals taking fatter pay-cheques home. This supported by the fact that most households in Lucknow have both the partners earning money, resulting in a high disposable income market. The cost of living, on the other hand, is low compared to other cities of similar size and therefore leaves a good investible surplus with families. This buffeted by a strong investor community of traditional business owners makes Lucknow an ideal candidate to seek fast and long term returns growth. With other avenues of investment rather sluggish, it will be prudent to use this as a great opportunity for wealth creation and appreciation. Therefore, the property investment at this time in Lucknow is a decision that just can't go wrong. If you are looking for a flat to make it your long term home, the available choices will shrink over time. On the other hand, if investment appreciation is your desire, a property in gomti nagar extension Lucknow is probably the best decision one can take at this time.