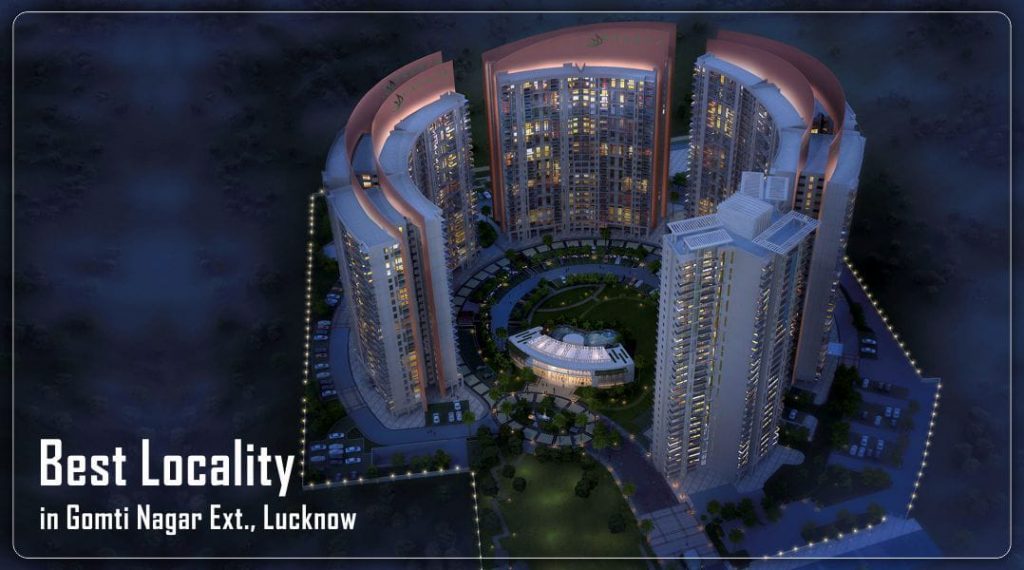 Lucknow has undoubtedly emerged as a real estate investment hub in last decade or so. While the whole city has seen increasing real estate activities, the localities on Shaheed path (Known as Gomti Nagar extension) have offered better returns and continue to hold their premium position. Let's look at the reasons as to why this area continues to attract investors –

Well planned development – Gomti Nagar and Gomti nagar extension are one of the largest planned residential areas of Uttar Pradesh. The whole infrastructure development in the area is new and has been planned well. This contributes to a more relaxed living for the residents of this area.
Excellent connectivity – Gomti Nagar extension area is very well connected to the other parts of the city. It has proposed metro connectivity also. The airport and station are connected through special expressway, which avoids the congested city roads.
Best facilities – The locality has everything that one can wish for in a residential address. Large green parks and sporting facilities including the Ekana international cricket stadium make this area very different from any one can think of. There are good shopping areas and largest mall of Lucknow, the Phoenix shopping mall. The concentration of good schools, including some international schools make it easy for families with kids. The heath facilities are top class and easily available. There are multiple opportunities for employment nearby including a software technology park.
Affordability – The best part of housing in Gomti Nagar extension area is that despite wonderful amenities, the prices of properties are quite reasonable. Paarth infrabuild has two residential communities here, Paarth Arka and Paarth Aadyant. These are at the best location of this area and have affordable 3 and 4 BHK apartments. However, this opportunity for investors may be short-lived as the number of available units are limited.
Appreciating value – In last ten years, ever since the Gomti Nagar extension area was launched, the prices have been appreciating annually here. In last few years, even when residential real estate stopped appreciating everywhere (and saw a downward trend in a lot of localities), the properties here have seen a consistent appreciation. This has been probably due to new infrastructure and amenities being created regularly. There is still good scope for property price appreciation here as people look for large units post pandemic and the price in nearby Gomti Nagar has escalated beyond affordability for most people. Therefore, those who are looking for property investment in Lucknow are heading here searching for right property.
All the above factors make this area very appealing for property investors as well as end users. The rental yields are also good and with multiple employment opportunities, it is not tough to find renters any time. Paarth infra build has two good projects, Paarth Arka, the highest building of Lucknow, beautifully designed by architect Hafeez contractor and Paarth Aadyant, a project where people are already living. The location and design of these properties have helped them take a premium position in this micro market and will hopefully help driving more customers to this area.