Step 1 : Decide your Budget
Your home is one of your biggest purchase. A proper budget has to be planned to know how much money will be left each month to meet your expenses, after accounting for home loan EMIs. It is therefore, very important to look at your past savings for the purpose and estimate how your future earnings are expected to move. It may be simpler for a salaried person, though may involve some serious work for a business owner or a self employed professional. One should also account for any future expenses that can be accounted for now, like children's educational expense etc.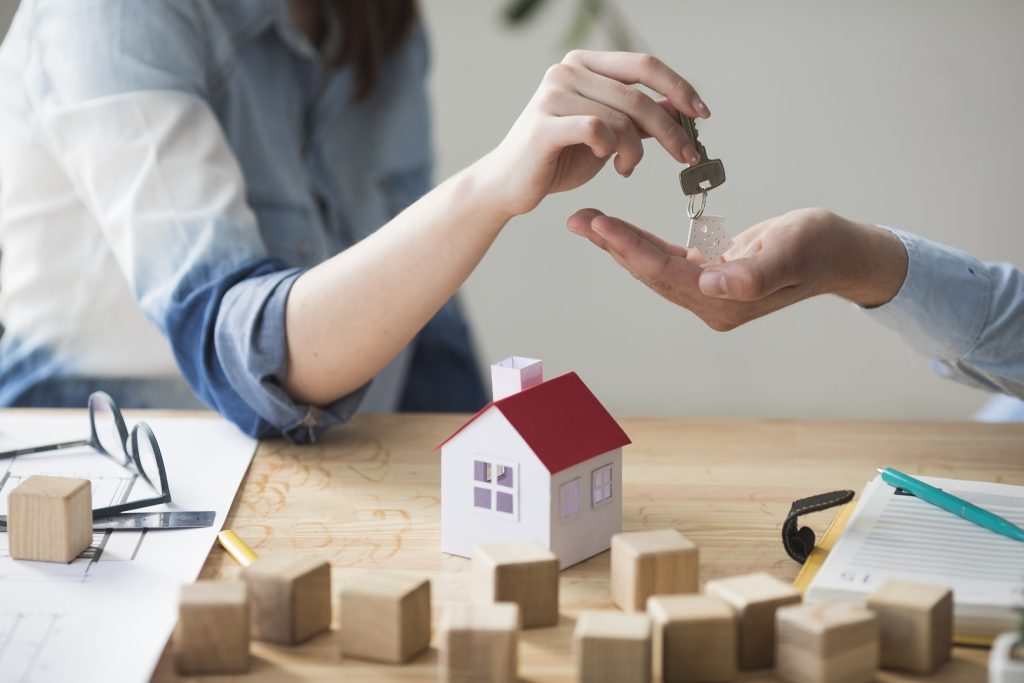 Step 2 : Assess Family requirements
Remember, you are buying a home to ensure that your family enjoys living in it. Different members in the family can have different interests and expectations from new home. It is critical to understand their requirements before you set out on home search. Your family size will help you determine the number of rooms that you need. You may need extra room, in case, a family member is a professional or work from home executive. Older parents, similarly may need easily accessible open space as well as medical facilities nearby. All these along with future needs should be considered while planning to buy your dream home.
Step 3 : Location
It is essential to decide on a few areas where you want to buy a home. It can depend on location of kid's school or your office. There may be other specific considerations for the family with reference to location and all of these should be brought in, before filtering the preferred locations. Take a good look at the location and the locality by visiting shortlisted areas at different times of the day. It is preferable to choose a developing area, adjacent to the prime business district of your city so that the price is not that high. Location will also have a large impact on the resale value of your home. Choose wisely to ensure your home is a wealth creator for you in future.
Step 4 : Rental rates in the area
The rental rates in an area are a good proxy to understand how people in general perceive an area for living. Since these rates are decided by people based on the amenities in the locality, and the general advantages the locality offers, compared to other locations, it can be a good comparison for several shortlisted locations. Typically a project with higher rentals will be closer to work areas and required amenities like schools and hospitals.
Step 5 : Resale Value
Resale Value is an important thing to consider before you plan to invest or buy a property. Property buyers generally don't consider this point, when they buy. They make the mistake of focusing solely on a prime locality or the budget of the property. If you choose the wrong property or location, it is possible that your future sales price will always be less than the other homes around it. It is important to look at your home also as a wealth multiplier over a period of time, as at some point of time, you may plan to sell it and buy a new house.
Step 6 : Loan eligibility
Home loan eligibility depends upon the repayment capacity, income, existing loans or debts and age of the loan applicant. The lending company or banks provide online services such as home loan eligibility calculator or pre-approval of loan. These will help calculate loan eligibility of the home loan borrower and therefore help in deciding the budget for your purchase. The maximum loan that can be sanctioned varies with the banks and the eligibility criteria may vary according to the bank or RBI regulations. It is also worthwhile to check the documents that will be needed for availing a home loan and the interest rates offered by different banks. Although, now most of the prominent developers have a facilitation cell for home loans.
Step 7 : Stamp Duty & Registration Fee
This is an important expense or tax, much like the sales tax and income tax that are collected by the Government. When planning your budget for property buying and deciding to buy a property, you need to know the rate and charges applicable in your city. If you want to know the market value of your property and the stamp duty amount on it, you need to contact the Ready Reckoner to locate your valuation zone and sub-zone. These details are available online as well as the builder team can guide you on it.
Step 8 : Additional Costs
Even if this isn't your first time home buying, you will want to get help from a team of professionals. Fees or service charge by real estate agents, lenders or mortgage brokers, home inspector, land surveyor, lawyer or notary etc should be considered. Find out how much is the maintenance charge. Will car parking be provided and do you have to pay extra for it. If your previous owner did not have a vehicle, speak to the secretary of the society and ask for a parking lot. Also, you should consider getting your home insured, which will also have a cost.
Step 9 : Developer credentials
Different developers have varying motivation behind a project development. There are some developers, who have multiple projects in the city or elsewhere and therefore, they want to give a lasting value to the customers, expecting to earn a goodwill. At the same time, there are some whose only interest is in making quick money. It is, therefore, important to do a thorough check on the developer before you sign on the dotted line.
Step 10 : Approvals
There have been multiple instances when developers launched a project without getting all the approvals. Though, with RERA, the instances of the same have reduced but there are still some people who try to play on customer's ignorance. It is important to check all the necessary approvals – like RERA approval. You may visit RERA website to get complete details as shared by a developer with the authorities and then cross check the details given by developer representative with these.
If you take care of these steps, your home buying experience will be smooth and you will enjoy long term happiness. The process may take some time, but when making an important investment decisions, it is worthwhile to spend this time.
If you are looking to buy a property in Lucknow, trust Paarth Infrabuild. With some of the best residential projects in the city and a legacy of trust and transparency, they will be an ideal support to help fulfil your dream of a beautiful home.